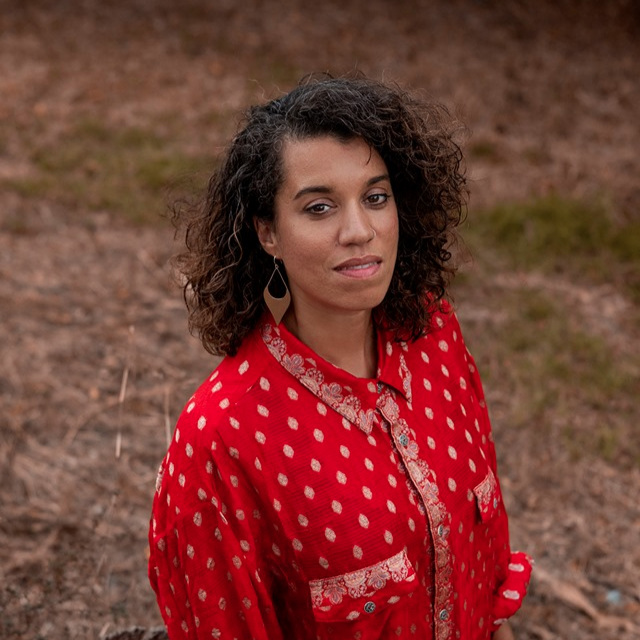 Yana and Nyaniso facilitate and lead in a way that has humbled and inspired me since I met them. They show up and step in with all of themselves, as they are, giving us permission to do the same. They lead by example. They deeply practice and embody what they preach. And they preach a truth that I believe every human heart, longs to reconnect to and hear. I am honoured to have met them. My life literally began to change from the day our paths crossed. The light they shine has guided me to places within myself that I don't believe I would have found without it. Everyone journeying into their depths and wanting to create deep change, needs some Vela Souls magic in their life. I would not hesitate to recommend all that they bring.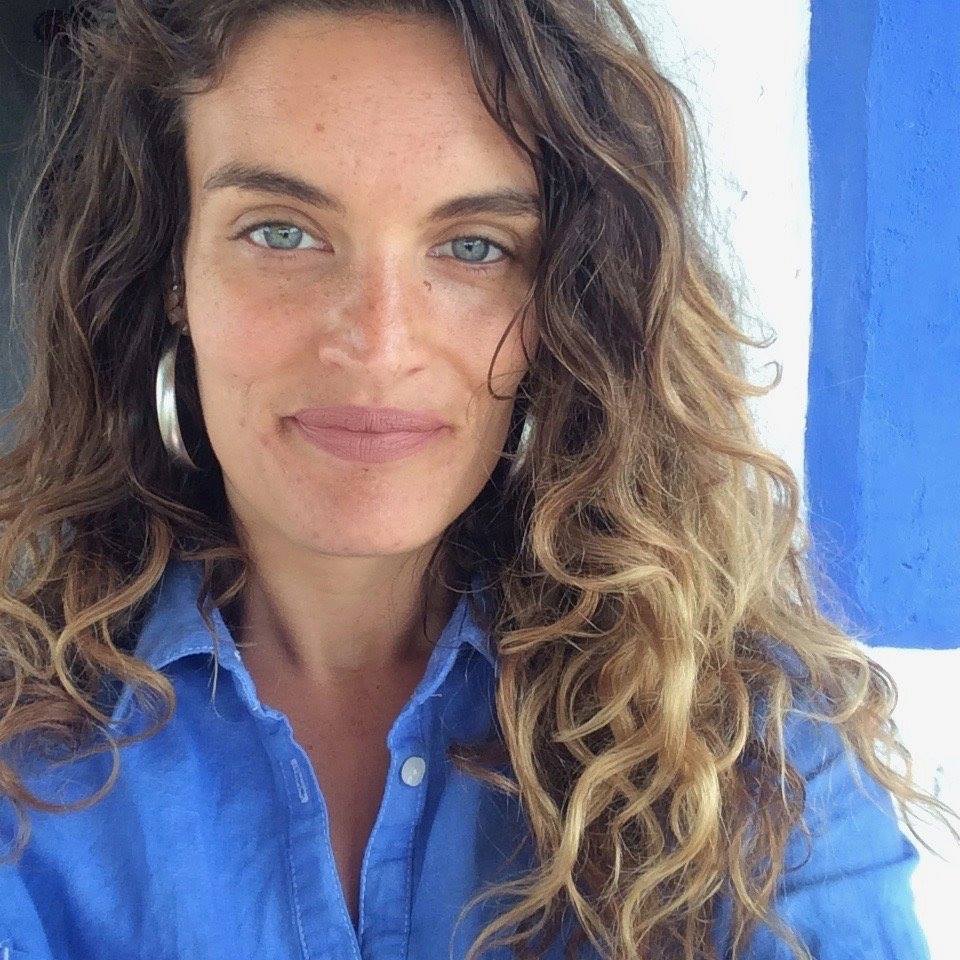 As a facilitator and human Yana has an acute wisdom, compassion and awareness that advances so many other theories, approaches and methods. She has an incredible skill with facilitation and a unique way to help you turn towards your greatest self and blossom.
Nyaniso has an endless depth to him, amazing humour and a royal kind of power that allows for anyone engaged with his work, to directly and quickly experience lasting transformation and growth.
Both Yana and Nyaniso boldly go to the places within themselves that most are unsure to enter and the do it with courage, kindness and total dedication to the advancement of humanity. I'm wild about these two.
I am having the pleasure of working with Yana Fay Dzedze and being part of Deep Inner Knowing. In my experience, Yana's work is calling women to explore, celebrate and navigate what is means to be a human. I have a deep reverence for the terminology, culture and raw kindness that Yana has developed within Deep Inner Knowing, it ripples into my daily reality.
Deep Inner Knowing has fine tuned my experience of life to be one of possibility, opening, expanding and loving, living! This is one of the gifts of Yana's work, I now feel FULLY capable of digging into the dirt of my emotional past in order to leap into dreams, days and doing's of my future.
Yana's depths, foster my depths.
Yana's ear comes with an intellect beyond language.
Yana's commitment to the ease of my growth has formed a new meaning of mothering to me.
Yana's tasks are for women who say YES to YES, who CHOOSE to CHOOSE expansion of our mind, energy and capacity to flow with life, as life.
Yana's work takes 'intuitive to a whole new level', there is a pulse in the online sisterhood 'Deep Inner Knowing' that beats to the rhythm of 'come alive women, come alive'.
Simple put, after working with Yana for 6 months, I now have a sensational grasp of my womb, it is the piece of me connecting my heart and mind.
Thank you, deeply, Vela Souls.
The Present Retreat with Yana and Nyaniso was one of the most incredible experiences and journeys of my entire life, and easily the most embodied and tuned in I have ever felt.
Something pulled me completely sideways to attend this retreat. I was transitioning in my journey, unsure of the next step, and came across Yana's gorgeous face online and something in me knew I was already there. I was immediately struck by Yana and Nyaniso's fresh, artistic and innovative approach to the inner journey, and the way they combined their incredible gifts as artists with their amazing healing, teaching and space holding abilities. For me this was a deeply inspiring Union of gifts that I had been searching for myself.
I arrived to The Present Retreat having just had 2 years of a cancer journey, having exhausted all medical options and then a few months previously, stepping into a full time path of self-healing from trauma and bringing my soul home to the truth of love and divinity. I was on the path to reversing my disease but It had been a total chaotic whirlwind for me and nothing had yet landed. I was struggling to integrate and couldn't yet fully see where all of these crazy shifts were leading me. My body and psyche hadn't yet caught up with what has unfolded for me on a spiritual level. I knew I had some huge gifts from all this, but couldn't yet see what that looked like.
And so I was drawn to this beautiful retreat which was aimed at deeply rooting us in the present moment so that we may access our gifts and bring them into the manifest. We spent every day deeply centred in our bodies and on every level of our being. Much more than this, we ceremonially set intentions for our dreams on every level of our human expression and discovered/celebrated our gifts each day. We learned to release that which no longer served us and face all of our darkest places in a creative, fun and safely held way. We created a close bond of community, family, and shared beautiful meals and fire celebrations and dancing, singing, laughter, joy, tears, expressions. We immersed ourselves in stunning nature and spoke to the land, to the moon and all of the elements. It was truly one of the most beautiful weeks of my life.
By the end of this retreat, I had solidified all of my greatest visions and gifts into my physical being and had begun bringing them into my current 3D reality, and I was able to go foreword with an amazing clarity of my journey and where it was going, and the steps I needed to take each day to remain on my highest path. Within a week of leaving the retreat, I had manifested so much of the beginnings of my visions. Being a singer, I attracted a famous producer and artist to collaborate with, i created heart felt, inspired musical collaborations, I fully began my path as a teacher of my own experiences and a healer through voice, I healed my relationships, i claimed back my power as a sovereign being and I took full responsibility for my life and it's huge potential. I introduced daily ritual and prayer into my life and everything I set intention for started to rapidly appear in my life.
A couple of months later I found out that my cancer had reversed even more with no treatment and that my scan was now cancer free, and I was free to fully begin living my dreams and delivering my gifts in the present.
I cannot recommend this stunning retreat and these incredible teachers and creators enough. The space they held was so deeply loving, so authentic, empowering, and that of a new paradigm where it doesn't have to be about a struggle, and where lifting the often painful veils of illusion and coming home to deeper levels of truth can actually be richly creative and expressive, and fun!
I love Vela Souls so so much, and I'm honoured to be sharing this path with them.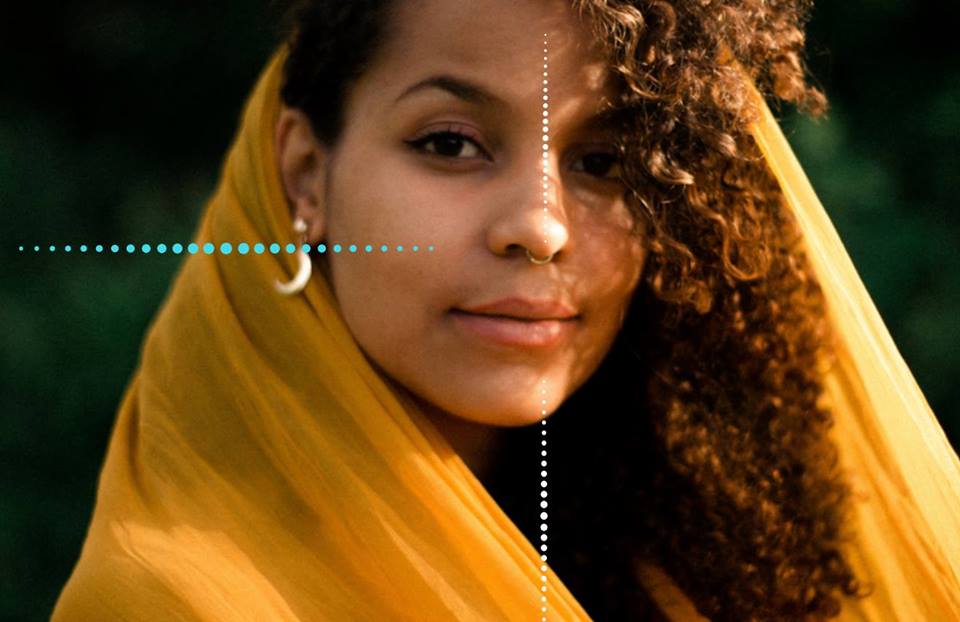 Yana and Nyaniso are trailblazing a way of life that speaks to the ancient parts of ourselves which long to remember our magic and ability to shape our reality by living harmoniously with all shades of our emotions.
In a world where we are constantly bombarded by distraction and our minds feel fragmented, their energy work offers people the power to ride the different waves of emotions (or energy in motion) that pass through our beings with practical tools, inspiration, and honesty that soothes the soul.
In a world where we are starved of tools to help us navigate our emotions and our subconscious programming, the work they do through Spiral helps people reclaim our agency to navigate life from our soul's truth--not simply react to life from our triggers and our wounds.
Their programme offers people the chance to observe their emotions in order to clear emotional baggage throughout our day to day lives, instead of waiting to hit rock bottom or a crisis to then take charge and make inner changes.
What I truly love about both of them as practitioners is their sincere commitment to serving others through their vulnerability and love of the human experience in all its messy and beautiful shades.
The freedom I have to tune into myself through the tools I've learned with them to clear my emotional baggage is priceless. I sincerely believe their work will be a new paradigm for generations to come about how to deal with our emotions and will definitely be a way of life I dream of passing on to my own children one day.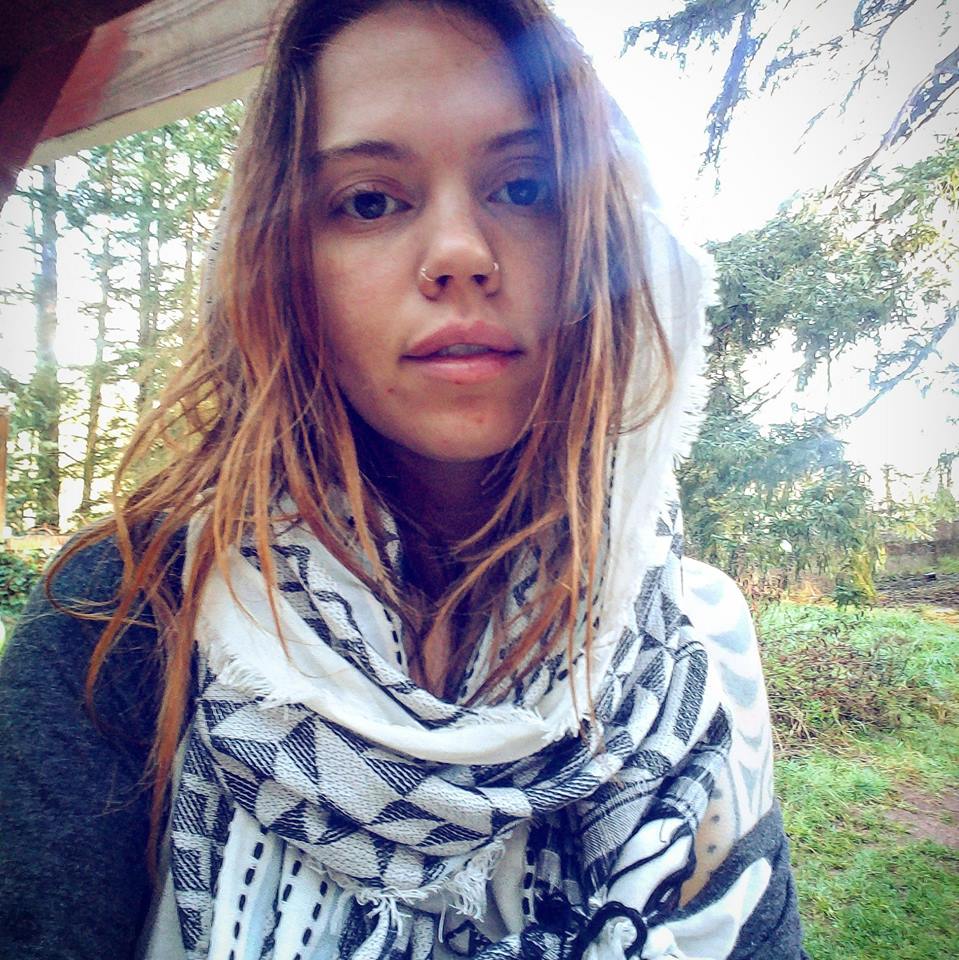 Vela Souls is comprised of marvelous humans doing the extraordinary work of living truth and authenticity. Of connecting deeply to oneself for self sake as well as making oneself available to deep connection with others. Facing the core of oneself to obtain true freedom. Doing to work of deep embodiment. Meeting the edge, even when its uncomfortable. Truly living the standard they each wish to see in the world.
In working with Yana of Vela Souls, I have felt supported, loved, respected and honored in my journey. She has embraced every expression and reaction, allowing space for my process and rooting for my Rise, growth and expansion. Also, when needed, she has "held up the mirror" and shown me my folly with love. I am forever grateful for the time and energy she has dedicated to my journey. My life is forever changed for the better.
In her groups and classes, the space Yana holds for many is one I have seldom experienced even in the physical world. The container she holds is strong, resiliant, and honoring, yet soft, gentle and nurturing. She holds the standard of reverence and trust.
If you wish to really level up your life, relating to self and others, embodyment and presence, shadow integration, diving deep into the self, Vela Souls will walk with you along the way, holding your intentions with you. Rooting for your Rise the whole way.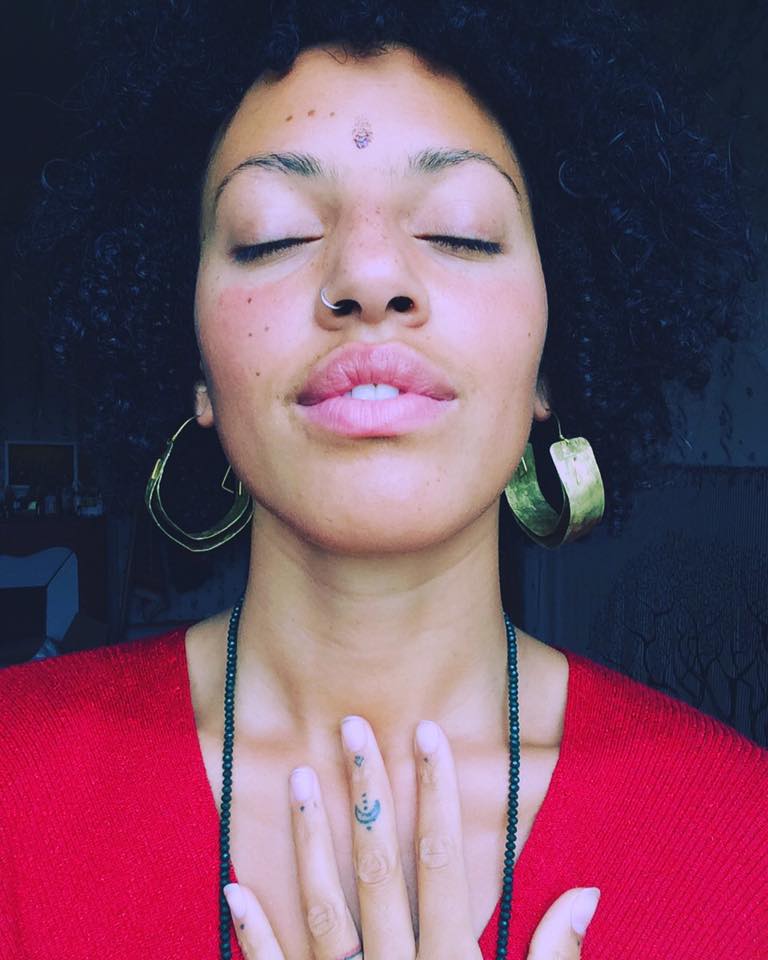 Both Yana and Nyaniso are powerful practitioners, together and in their own right. I have the pleasure and honour of working with both of them. However, the depth of my experience has been working directly with Yana, through the Spiral and through the Deep Inner Knowing sisterhood.
I can honestly say that Yana is one of the most skillful way-showers and space-holders I've ever worked with, and journeying with her over the past few months has profoundly and beautifully transformed my life!
Yana's fire is strong; her commitment to her work is commendable, and her dedication to supporting women and healing sisterhood is truly inspiring. Yana radiates love and integrity in all she does. She is a powerhouse of wisdom, passion and open-hearted tenderness. She is a compassionate and kind leader; a humble and conscientious practitioner.
Yana is fierce, yet gentle and playful in her expression of the gifts she shares. She facilitates potent women's work - never failing to fearlessly delve into the deep - with such delicate skill, mindfulness, and a contagiously joyful warmth and groundedness that "the work" never feels too heavy. Instead, Yana has a way of creating and curating a healing space (both in person and online) that feels incredible uplifting, supportive and deeply soothing.
The main things I admire so much about the ways in which Yana facilitates this kind of healing work are that she keeps it real, raw, open, joyful and honest and - most importantly - she really practices what she preaches. She has the heart of a child and the soul of a sage.
For me, the Deep Inner Knowing course offers a powerful feminine hold that has helped me to heal and grow in ways I couldn't have imagined.
I urge every woman who feels called to connect with her truest self, or a desire to come into a deeper intimacy with her body and her inherent wisdom, or a need to heal her trauma and shift old stuff that no longer serves her, or all of the above, to come and join us and feel the deliciously soothing power of this course (and our magical sisterhood) for herself!
You will not look back...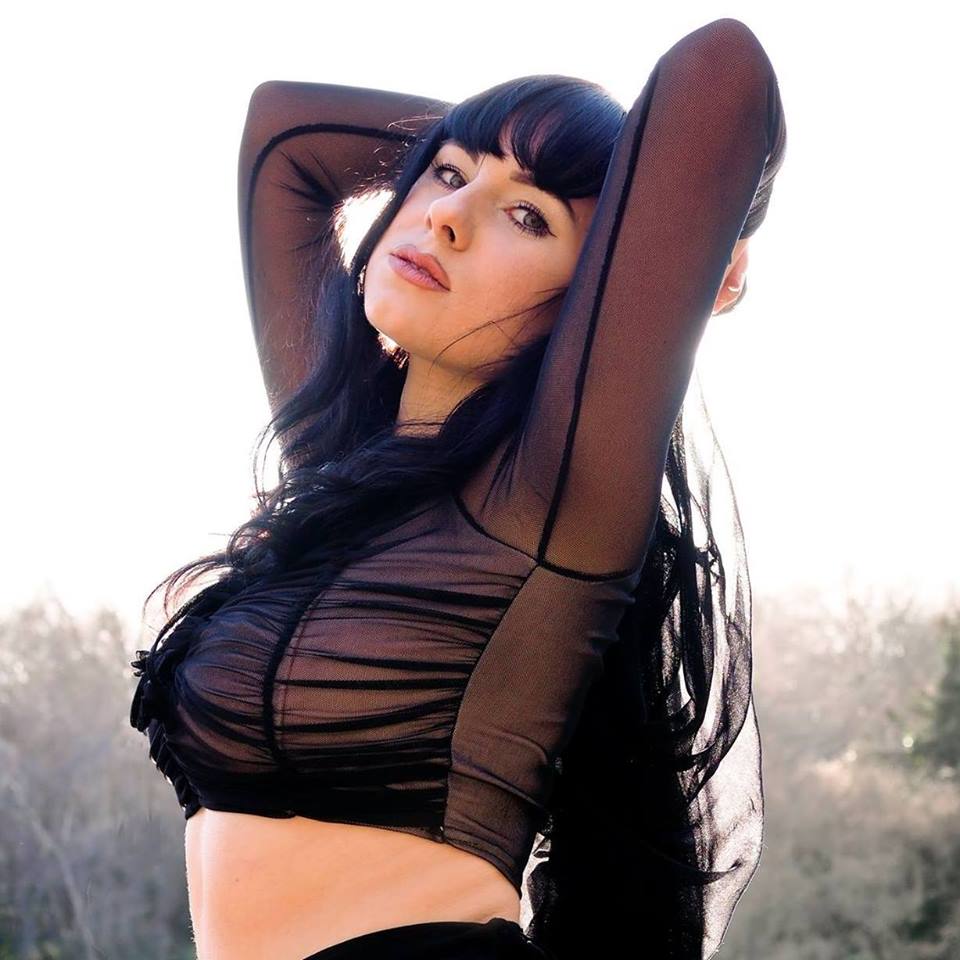 The Present Retreat…
I still find it hard to really put into words what this retreat did for me...
Yana and Nyansio went above and beyond to deliver. Every element of the retreat felt intricate and special. The daily gifts, which complimented the teaching's, the nourishing food and beautiful accommodation.Every day we delved deep into our soul. Picking out the roots of what was limiting us and holding us back.
Yinala, emotional clearing through dance, was pure magic in front of my eyes. Every cell of my being could feel deep transformation occurring, while Yana and Nyansio performed. Its hard to say what exactly happened, but it was fucking powerful.
Since the retreat, I have felt more myself than ever before. I've been creating courses, showing up consistently online and signing clients. Because I feel myself, so others can feel me. I feel clear in my transmission. I feel my soul glowing.
What once felt far away, now feels within reach. It feels like its Mine.
Yana and Nyansio are game changes. Their passion for what they do and the wisdom they hold, is earth shaking. As a team they transmit balance, edginess and tender truth. Anyone who is ready to seriously level up, should work with them.
I originally connected with Yana and Nyaniso online through the Spiral community, and instantly fell in love with their presence. Their words and videos moved me, called me, to depths of myself I was seeking yet could not quite see. My first interaction was with Yana; I was having difficulty communicating with my partner/self. In one conversation I was supplied with tools and frameworks to navigate my journey of relationship at a depth I'd never known but sought my entire life. Yana's ability to hold space, listen, advise and deliver empowering support is invaluable. Her wisdom goes beyond her earthly years and our connection/interactions has made a a better human, businessman, partner, friend and father. I have not met a woman who can hold a man with such soft, grounded, strength. You definitely want her on your team. Walking with you on your journey. Nyaniso, I feel true brotherhood and respect. The power this man holds to transform boys into men, and to hold space for so many men is something to witness. I walk with this leader of men, for his availability to be vulnerable, listen to what is and isn't being said, and his willingness to go where most men won't. Emotional intelligence and stability is extremely important to me, for my journey as a man, father, partner and businessman. I feel he has explored and embodies his emotional body like no other man I have met. Being able to balance, and counter balance, the masculine and feminine energies, the inner marriage is extremely powerful in a man looking to create a family, business and legacy. Going through Nyaniso's Enlightened Savage King program highlighted and activated this for me and has brought to the surface my strengths and weaknesses allowing me to better serve myself and others, in personal life and business. Nyaniso has gone the extra fucking mile to serve me. Beyond and above. I am deeply humbled to have such a powerful grounded man on my team. The ESK program and our interactions have really helped clarify my purpose, my intentions, how I want to show up in the world, how to belong as a man. And so much more. Working with both Yana and Nyaniso has been extremely powerful for myself and my partner. Beyond the information, wisdom knowledge and experience the bear collectively around relationships, spirituality, emotions and conscious living.... they can hold a man AND a woman who are at their most painful, vulnerable, extreme moments. I have made it through some painful, confusing, deeply emotional times because if these 2 outstanding human beings. Being able to explore these moments safely has lead to massive personal, relationship and business growth. I tell my clients that having your personal life together is a big part of having your business life together. They reflect. It all connects. Which is why having mentors who not only do the work, daily, but deeply embody the lessons, who throw themselves into the fire to obtain the treasure when most others wont, is a necessity for growing quicker than you normally would alone. For healing. Also will mention, I often didnt have words or frameworks to express thoughts and feelings which often left me feeling misunderstood, alone, even crazy. Through working with Yana and Nyaniso, I have a much better sense of belonging and freedom within this world. I feel much more at home and understand. It's a gamechanger being able to express things you were once taught to push down or ignore. Much respect and appreciation for these two. The work in compete synergy, together and separately. Working with them is a must. LOVE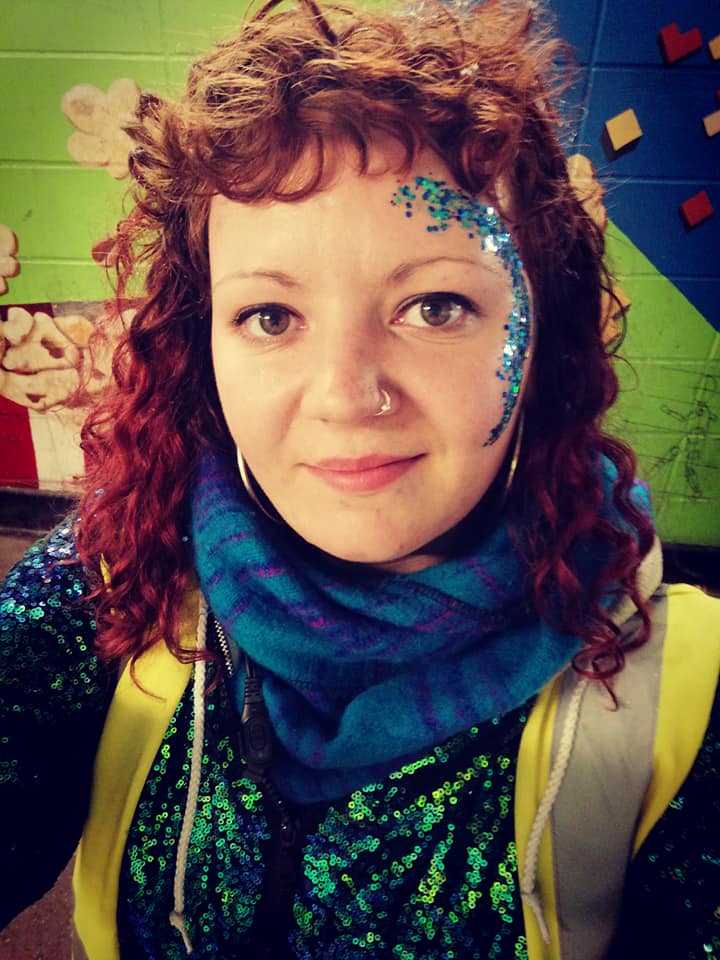 I knew that I needed to shed of old stories, beliefs, grief and loss. I just didn't know how to delve into it all, I didn't know where to start..!
The Spiral for me was an awakening, an awakening of the version of me I knew was inside I just didn't know how to bring out. There was a version of myself I could feel in the core of my being I just needed help sifting through the mucky waters of my past experiences to get to her.
My journey through The Spiral gave me my voice, it helped me to shed skin and step into who I really was, what I believed in and how I wanted to live my life. Yana gave me tools, knowledge, support and encouragement and was cheering me on all the way through.
At times I thought nothing I was saying made any sense, but Yana listened and voiced back to me insight that gave me profound reframes and understanding of myself that I had never experienced. The Spiral allowed me to access parts of myself I never knew existed, it had shaped my being and the way that I interact with myself and other people.
I developed love for myself and my story which has allowed space for me to love and value my relationship with other people on a deeper level. I could write forever about my experience going through The Spiral with Yana, there is so much depth to it.
From the core of my being I hold so much gratitude for Yana for the space she held for me, for how she has supported me and things she has introduced me to. I knew I needed more of this new world that was opening up for me and to keep the momentum going with my inner journey and so I have joined Yana's Deep Inner Knowing Course.
To anyone who is wanting to journey into their own inner world I highly recommend going through The Spiral with Yana. ❤ ❤ ❤ Let the exploration BEGIN..!